Partner Commissions Dashboards for HubSpot
Referral Partner Program built 100% on HubSpot
HubSpot CRM is an amazing closed system, many modern-day sales organizations have to keep track of referral partner, and commissions. Connecting this data in HubSpot allows for companies to create website-facing partner directories as well as commission dashboards leveraging HubSpot CMS

CompanyOS Partner Commission Dashboard allows partners to be able to see the status of their deals that they are being worked as well as any registered leads in the system. The system will include a custom CMS dashboard view, Custom Object that is associate-able to companies, contacts, deals. And the option for a custom module to show referral partners on their CMS hosted website.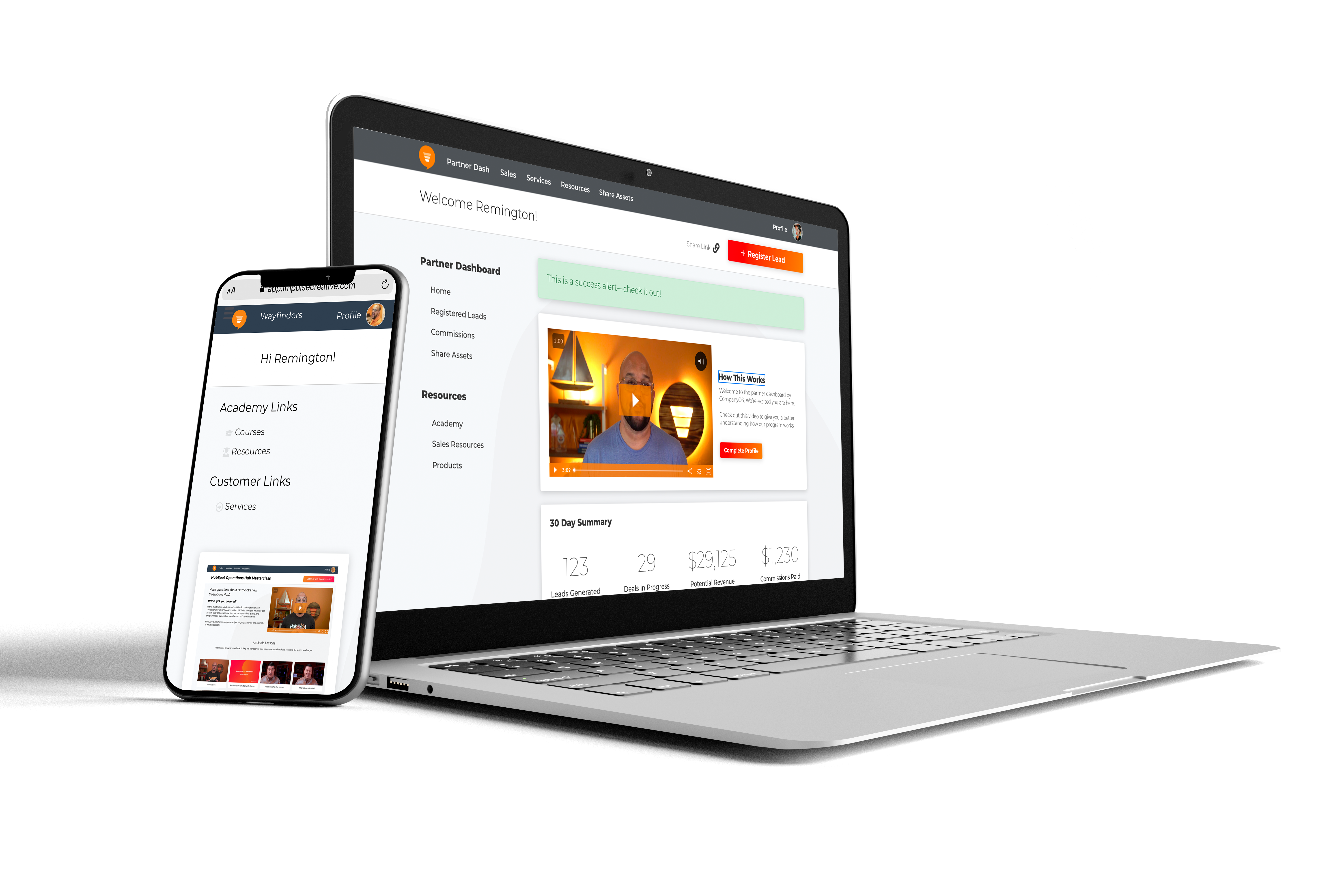 Buy Now & Book Your Onboarding
$5,000 One Time Fee
+ $2,000 for Onboarding and Training
(Requires HubSpot CMS Enterprise +
Marketing OR Sales Professional)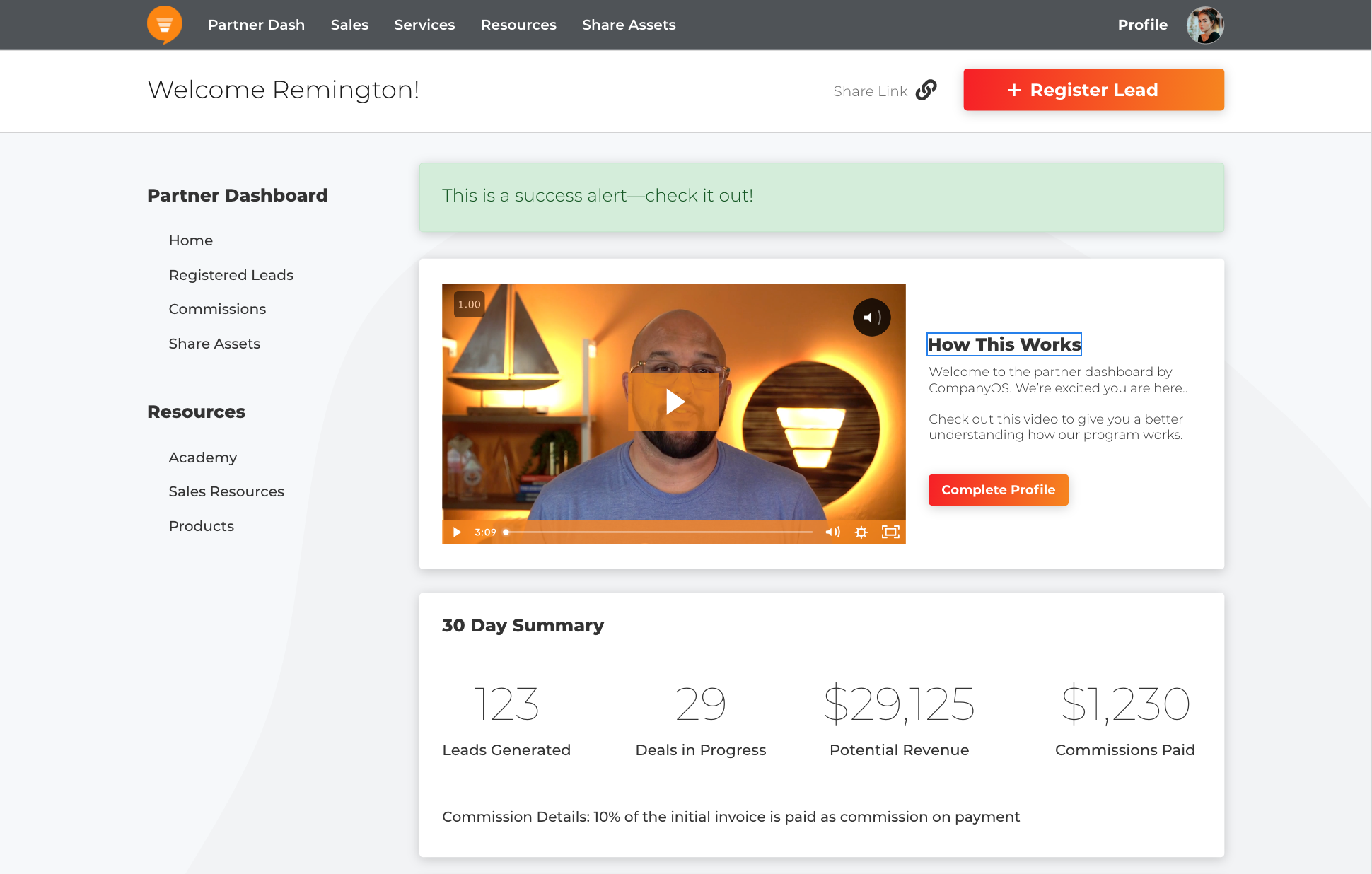 Create a Partner Dashboard
Give your Partners a home base. Share insights, updates, and even give them an update on their status as a partner.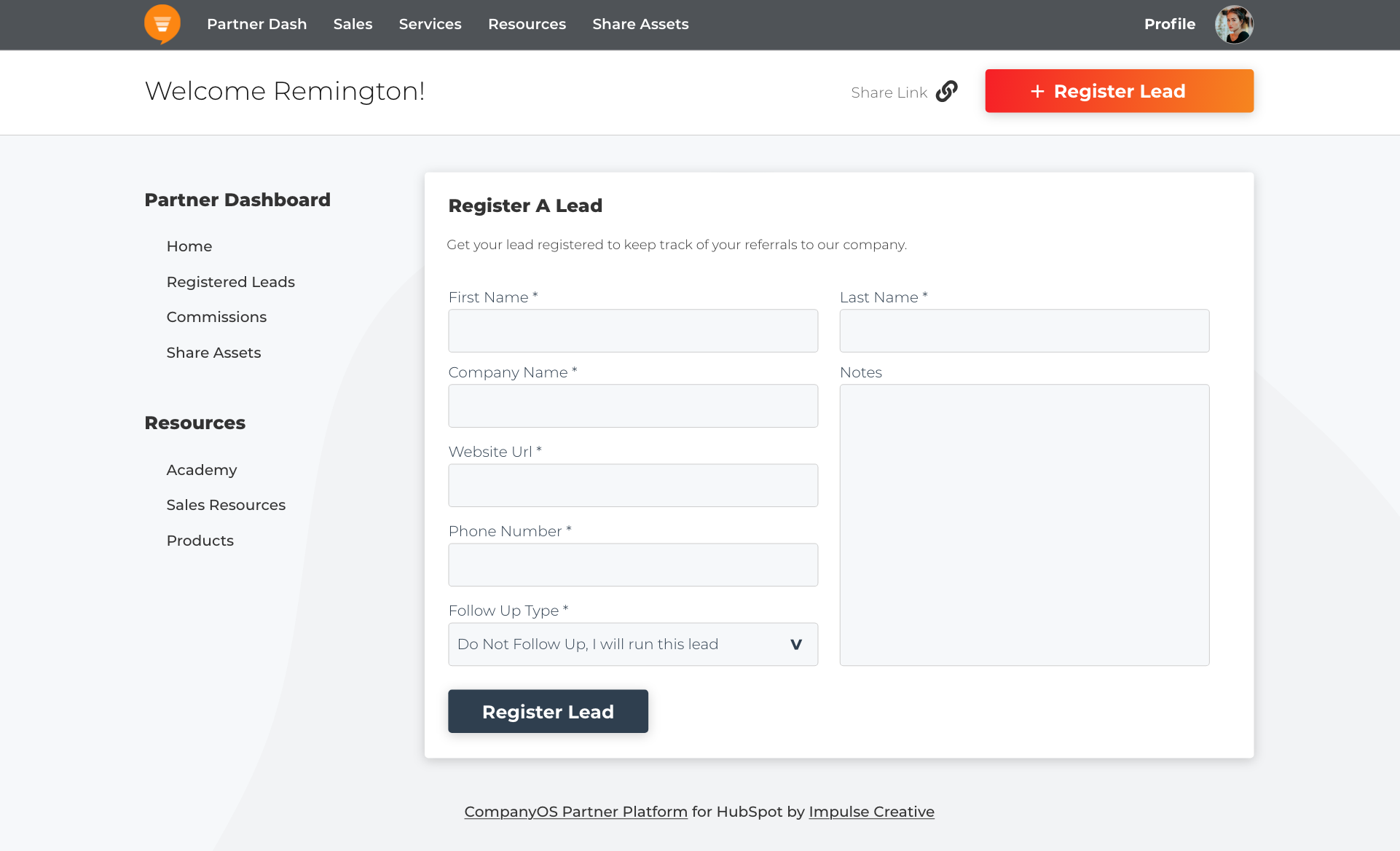 Enable partners to register leads with ease
Leveraging Serverless Functions and Checking your CRM automatically allow leads to be registered (and attributed) to your referral partner. Our system will automatically check to see if a lead exists before registering them for your partner. If it already exists, it will notify the partner to reach out to your team.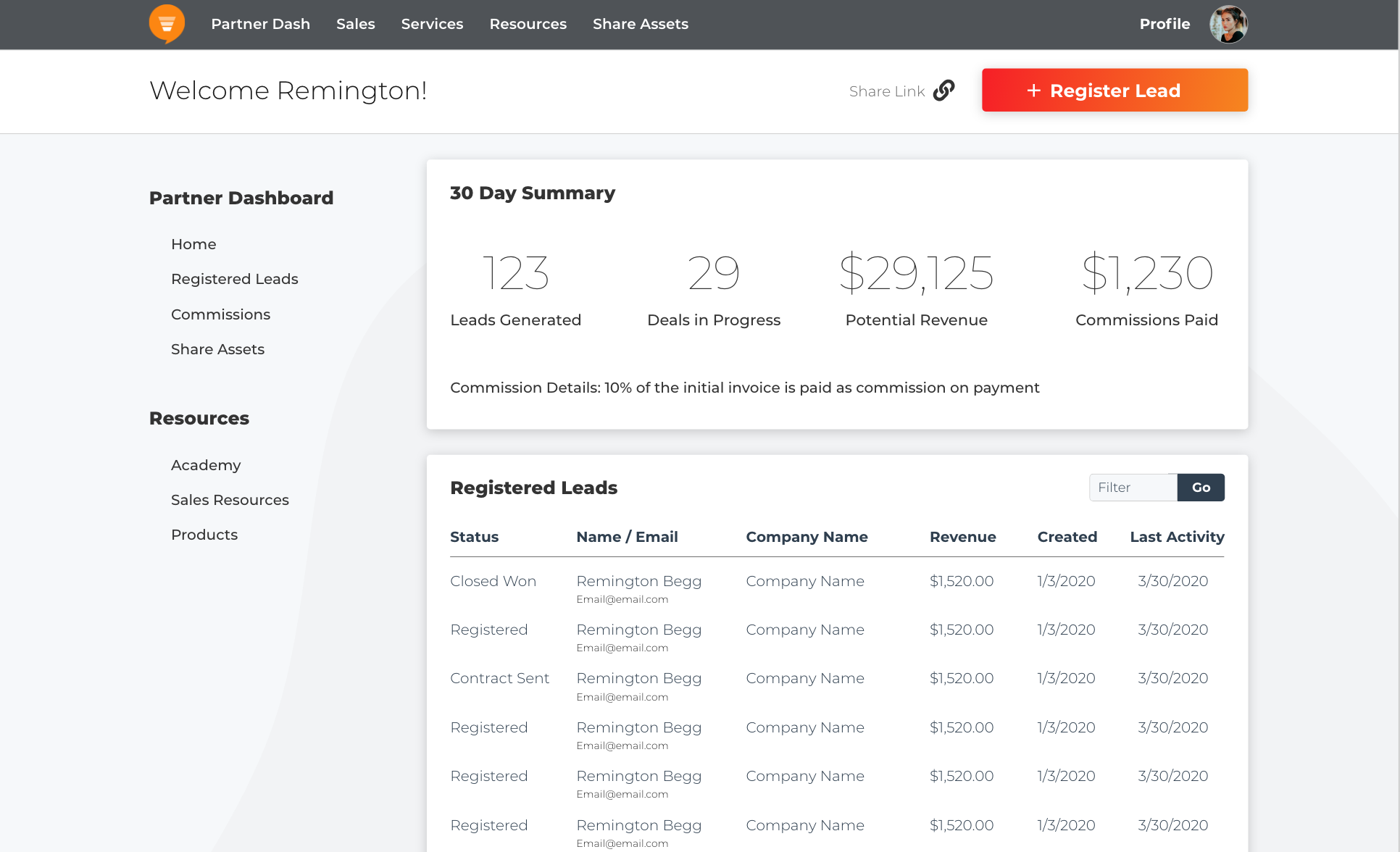 Create Transparency and show registered leads
Show the status of your referral partner's leads in a secure dashboard. Customize the information shared based on your company's policies.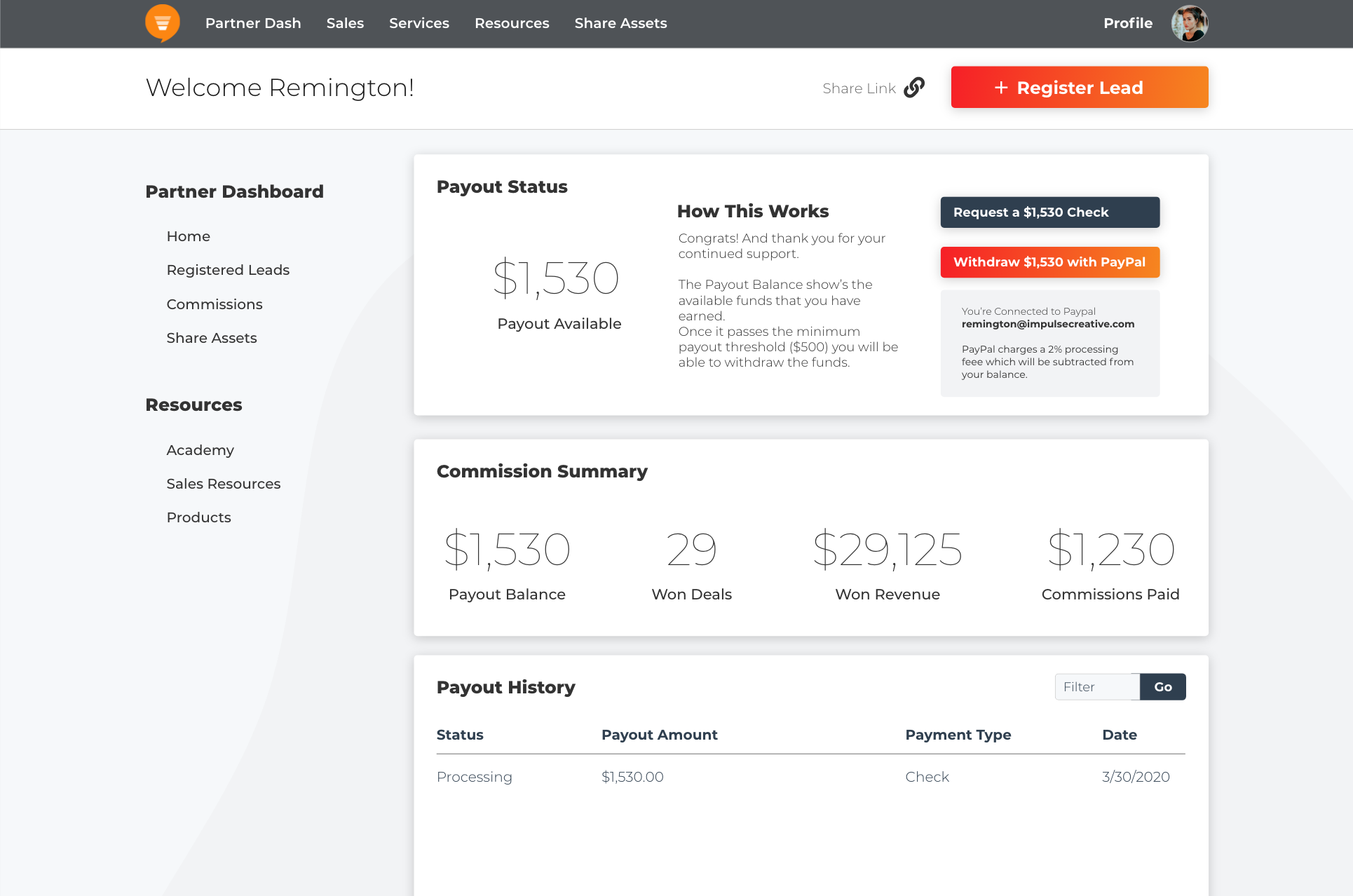 Process Payouts
Create Payout Policies that enable you to provide commissions and transparently show the pending commissions. (Paypal payments coming soon!)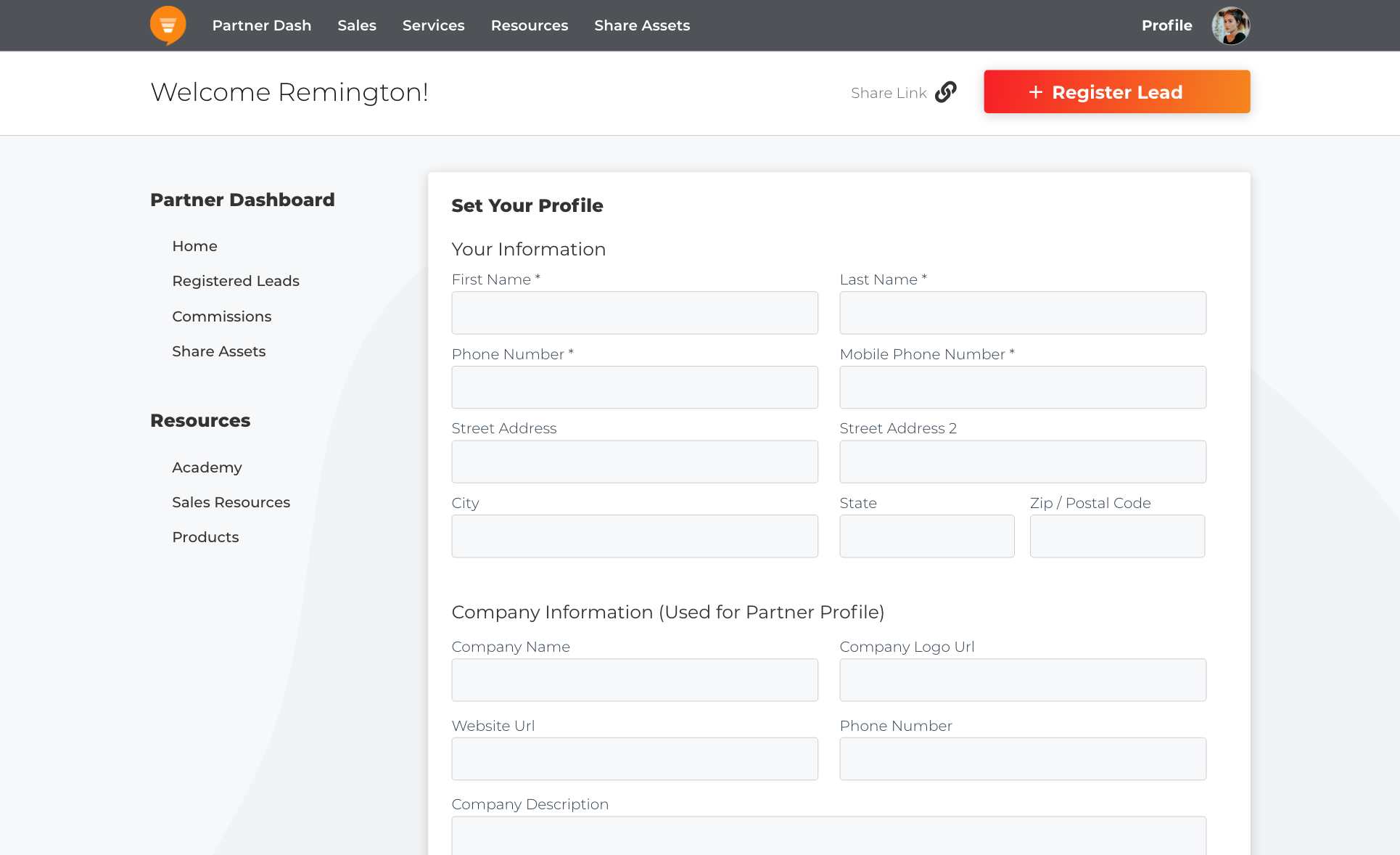 Keep partner information up to date
Allow for your partners to update their profiles to keep their information up to date. In addition, give them the power to utilize the additional information to create listings pages for your website. (Default partner listing module provided to be placed on your site)
Need Something More Custom?
We have built CompanyOS so that it's the most efficient way to build out apps and dashboards on HubSpot possible. This also allows for complete flexibility. Let's talk about your use case and figure out how we can build a solution that fits your business.